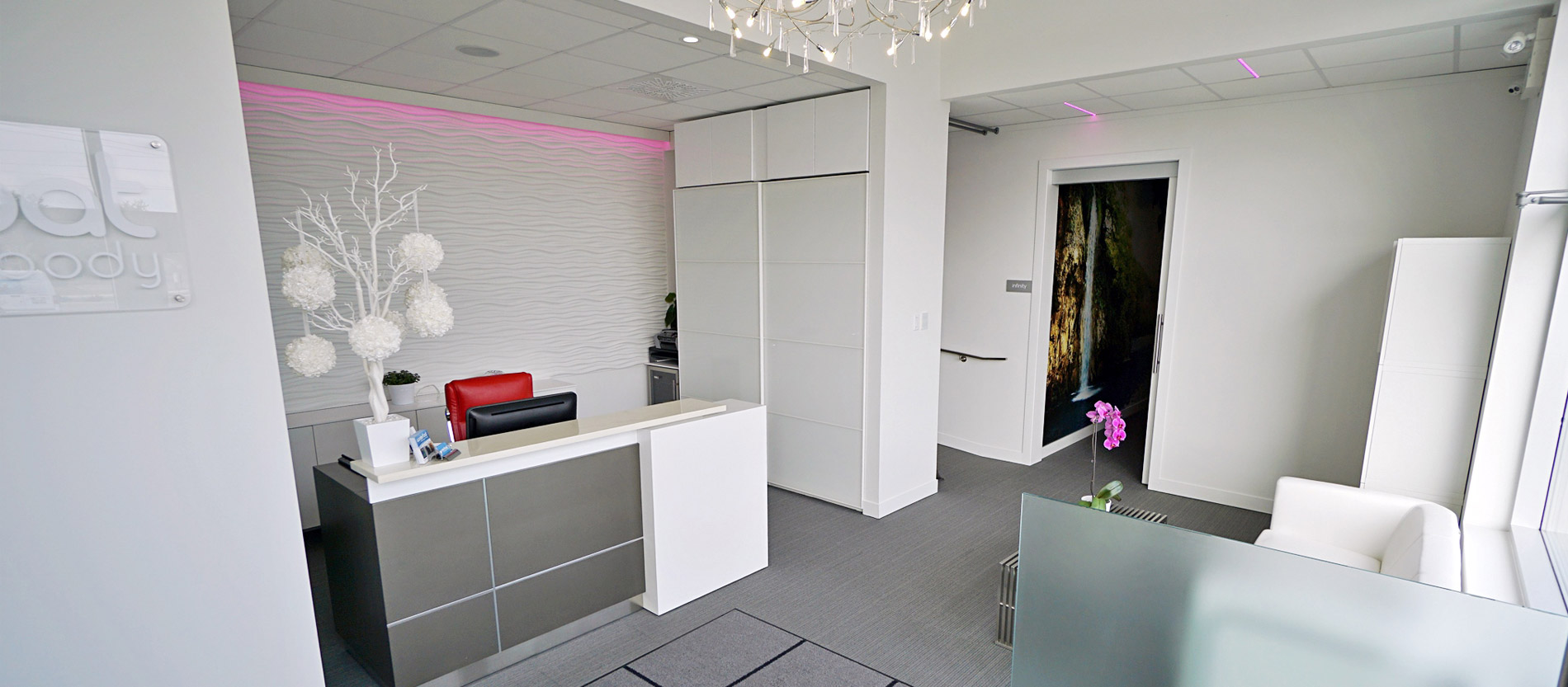 *This is not an offer to sell a franchise. An offer for a franchise is made by Franchise Disclosure Document (FDD) only.

Dear Entrepreneur,

Thank you for your interest in our franchise program and congratulations on taking your first step towards becoming a Wonderfloat franchisee! As experienced business owners, we realize that one of the keys to success lies in choosing a business within an industry that matches your own interests, abilities and financial situation.
Being a business owner can be quite liberating as it offers a sense of accomplishment, flexibility, and is financially rewarding. Through our careful screening process we ensure that we select only those individuals who possess the passion, attitude, personality, work ethic and commitment required to be successful in running a Wonderfloat Spa.

At Wonderfloat we recognize the growing need for unique wellness services that can benefit absolutely everyone. With this is mind we have created a franchise system that allows you to grow a rewarding, profitable, scalable business model. For the smart investor the most attractive feature of our highly engineered concept is the systems automation that means very low overhead. 1-2 experienced staff can easily manage the day-to-day operations, while assisted by our Call Centre for bookings and inquiries. There is no requirement for special certifications, which makes Wonderfloat ideal for the self-employed or family business. Our membership based model, coupled with the most advanced flotation pod technology in the world and complimented by services such as Full Spectrum Infrared Sauna and Zero Gravity massage create a winning recipe for success. We will even be offering 24/7 scheduling at select locations and a Special Pass option for elite club members that will be able to use the facilities after regular hours.

What Makes Wonderfloat Unique?

Wonderfloat represents the float spa of the future, a unique, exciting concept in the wellness industry that blends state of the art technology with a strong set of core values and principles. We offer the highest quality service from the moment the customer books their appointment to the moment they walk out the door and long after. We are the North American distributor of the original Float Spa Premium Floating Cabin, the world's top brand in the flotation industry. This gives us and our partners an undisputed competitive advantage, as most flotation systems out there still look and feel like a freezer box or glorified hot tub. While many float centers are cutting costs on their build-out and using inferior equipment, we are investing in the best construction materials and technology creating a luxurious, yet sustainable environment that inspires, amazes and draws people towards the Wonderfloat brand. Our goal is to create the world's most recognizable and responsible float spas in communities that share our Values, Vision and Purpose.

We build our facilities for maximum operational efficiency in customer flow, upkeep, and maintenance. We have the lowest carbon footprint in this industry and are actively promoting our commitment to protecting the environment by engaging our customers and the communities we serve. Due to our highly efficient model, our staff can spend more time focused on the customer and less time tending to the facilities. We are able to provide a "smart business" turnkey operation backed by an excellent support system that involves a collaborative approach when it comes to training and marketing.

Investment

The initial investment to open a Wonderfloat franchise includes, but is not limited to, the franchise fee, construction and equipment, other interior furniture and equipment, initial supplies, marketing, architectural and other design fees, permits and licensing, accounting and legal fees. Actual costs may vary depending on the physical size and current condition of the premises. Modular floor plans for 2, 4, 6 and 8 float suites are available.

SIZE OF FACILITY: 1750 sq.ft.- 4000 sq. ft.
NUMBER OF FLOAT PODS: 2 – 4 – 8+
NUMBER OF TREATMENT ROOMS: 2 – 4+
NUMBER OF ZERO GRAVITY MASSAGE CHAIRS: 2 – 4+
NUMBER OF INFRARED SAUNAS: 1 – 2
INVESTMENT: $354,500 – $815,000.
FRANCHISE FEE: $39,000
ROYALTIES: 7.5%
NATIONAL MARKETING FEE: 2.5%
NET WORTH: minimum $250,000
LIQUID ASSETS: $100,000-$250,000
TERM OF AGREEMENT: 10 years with renewal option for an additional 10 years.

*This is not an offer to sell a franchise. An offer for a franchise is made by Franchise Disclosure Document (FDD) only.

Ideal Candidate

We invite you to learn more about Wonderfloat and our franchise program, so that you can decide whether this is a business that really meets your own personal desires, needs and circumstances.
Some questions that you should ask yourself, as you go through the decision-making process, include:

• Am I able to work as a team member within a franchise program?
• Do I have sufficient financial resources to put into this venture?
• Am I committed to making this business a success in the long term?
• Would I love to work with people every day?
• Would I enjoy owning a business that helps those in need of relief from stress and pain?
• Do my personal Values and Goals align with this company's culture?

Support

At Wonderfloat we have taken out all the guesswork in opening a Wonderfloat Spa. With the experience of our founders in all aspects related to construction, marketing, sustainable business practices, and the knowledge gained from studying other emerging franchises in the spa and wellness industry, we have created a simple to use business model and program manual that will provide you with all the training, materials, and support needed to replicate our incredibly rewarding franchise model. One week training at HQ in Hamilton will cover:

• Franchise Training
• Ongoing Support
• Operations
• Marketing
• Social Media
• Administration
• Financial
• Licensing
• In classroom training
• Philosophy behind our products and services, the foundation of our business.
• Site selection guidelines and specifications
• Assistance in floor plan design
• Assistance in facility fit-out
• Detailed list of equipment and supplies required in daily operations
• Preferred vendor list
• Grand Opening marketing plan
• A six month step by step checklist leading up to your opening date

1 Personal Analysis

Would owning and operating a Wonderfloat franchise be the perfect opportunity for you? Analyze business trends, talk to people you trust and, most importantly, look within yourself. If you feel comfortable and ready, move ahead with this exciting process.

2 Screening Questionnaire

Fill out and return your screening questionnaire along with a signed copy of the Confidentiality Agreement. This will help us begin to determine your aptitude for this field and your readiness in owning a Wonderfloat Spa.

3 Open Discussion

Now, with all the materials in hand, discuss your questions and concerns with us. We will begin a steady dialog while providing any and all answers you are seeking to help you feel confident in your research and your decision making process.

4 Discovery Day

Once both parties feel comfortable and confident in this business relationship, you will join us at our headquarters in Hamilton, Canada to attend a Discovery Day. Your visit to Hamilton will be to meet key executives and staff and confirm what you have learned about our concept, operations, training and support. On the floor observation and analysis of our operating system and processes must be observed.

5 Approval Process

All approval information must be handed in at this point.
• Criminal record check
• Credit check
• Letter from bank stating liquid assets and personal net worth
• References
• Designation of territory

6 Real-Estate, Business Plan & Due Diligence

There are many ingredients that meld together to make a business successful. Before you start your Wonderfloat Franchise we want you to really understand the community and the commitment it will take to be a success. This plan will help you further research your prospective location to ensure that it will be a good fit for a Wonderfloat Franchise.
You will be introduced to our Real-Estate Representative who will work with you in securing a site in an area of your choosing, all while taking into consideration local demographics and competitive market conditions. As this becomes finalized, the Business Plan begins to take shape and you can start arranging for financing.

7 Feedback and Analysis from Wonderfloat HQ/ Complete Final Approval Process

At this point, the next step to take would be one of the following:
Once the real-estate site has been confirmed and financing is in place, we forward you the Franchise Agreement and Disclosure Document to review.
You and/or Wonderfloat will perform additional analysis to determine if this commitment is feasible for you. (i.e., financing, time requirements, other obligations)
You may realize that this is not the right opportunity for you or that this is not the proper time for you to make such a commitment.

8 On your Way

Our Support Team will create your facility's timeline in correlation with our Franchise Checklist. Nothing is left to chance in this comprehensive manual designed to include every step in opening your Wonderfloat Spa. Every single detail from pre-advertising to your Grand Opening and first week of classes is planned and executed with our support and assistance. You are never alone in this process! Your new Wonderfloat can be completely operational in 4 – 6 months.

Available Locations

As our popularity is growing, we have had many inquiries from customers desiring a Wonderfloat location in their community. We would love to fulfill these demands and thus are currently looking for franchisees in many cities throughout Canada. We welcome you to contact us with which city you are looking to have a Wonderfloat Spa in, and we would be delighted to work with you on that prospect.

Franchise Opportunities are available in the following provinces: Ontario, Alberta, British Columbia, Saskatchewan, Manitoba, Quebec, New Brunswick, Nova Scotia, Newfoundland and Labrador, Prince Edward Island.The US franchise opportunities will become available in January 2017.
Sign up for our
newsletter

Questions, bookings or feedback?
P: 905 692 0088
A: 8-1970 Rymal Rd East
Hamilton, Ontario L0R 1P0